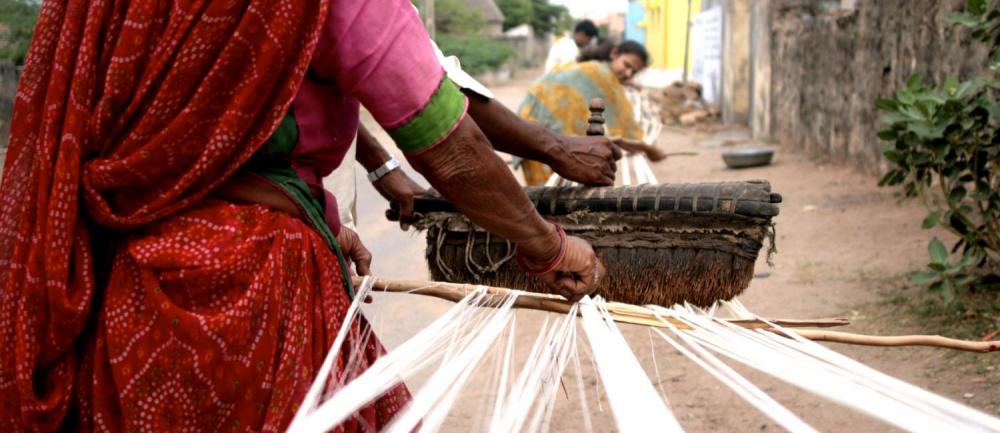 Khamir works to strengthen and promote the rich artisanal traditions of Kachchh district. Our name stands for Kachchh Heritage, Art, Music, Information and Resources. Khamir means 'intrinsic pride' in Kachchhi, the local language. In Hindi it means 'to ferment,' an equally apt name given the constant fermentation of ideas and activity on going both within the organization, and in Kachchh at large.

Born in 2005 as a joint initiative of Kachchh Nav Nirman Abhiyan and the Nehru Foundation for Development, Khamir was formally registered under the Societies and Trust Acts in the same year. Today, it serves as a platform for the promotion of traditional handicrafts and allied cultural practices, the processes involved in their creation, and the preservation of culture, community and local environments.

At Khamir, we strive to create a democratic and empowering space - a common roof under which a range of stakeholders can exchange ideas and collaborate. We work to shift consumer perspectives and raise the cultural value placed on crafts.  Our vision is of a vibrant, sustainable Indian craft sector in which crafts and artisans alike are highly valued by people worldwide.