Engagement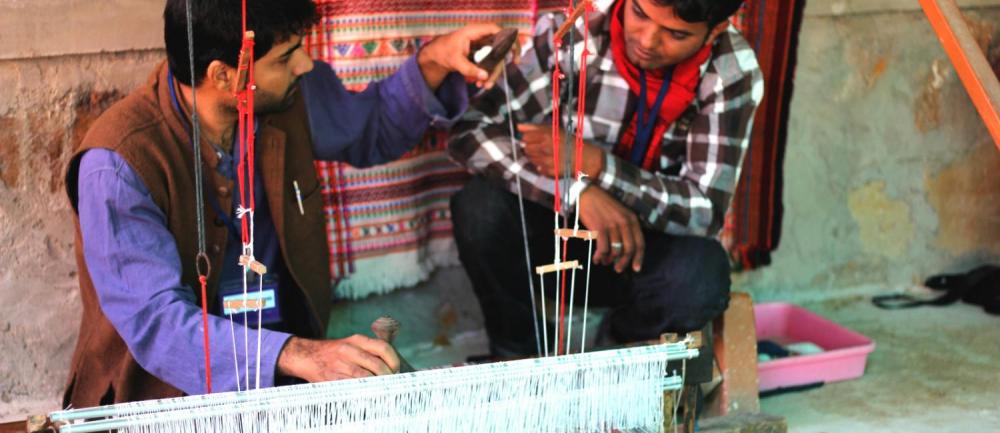 At Khamir, we seek to inspire curiosity and a deeper understanding of craft, culture and conservation in Kachchh. Through cultural engagement, experiential learning and research, Khamir connects a diverse public with artisans, creating an environment in which creative industries can be recognized as important pillars of society and be recognized as traditional, livelihoods with potential for growth.
Khamir's initiatives for engagement include…
Public Workshops and Festivals, which invite local people to join conversations about the importance of craft and its development, restoring broken community linkages between artisans and traditional user communities. 
Curated Exhibitions,  which encourage artisans to learn how to narrate their own stories and brand themselves, while also being a platform for the Khamir Team to conduct valuable oral history collections, preserving intangible knowledge.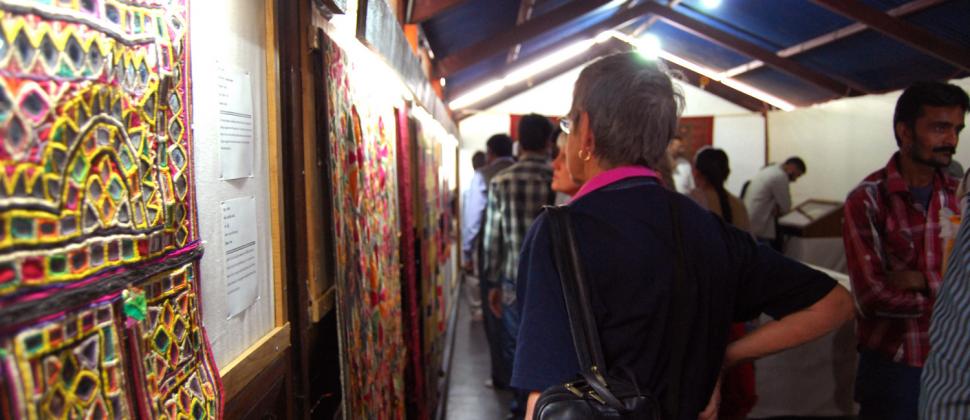 School and University Visits, which increase the visibility for seeing cultural practices with academic value, which have moorings in sociology, ecology, history, and artistry.
Research and Documentation, which preserves the heritage of Kachchh and its crafts for future generations and create a database for those who would like to dwell deeper.